Advanced Violin for Aspiring Students
Advanced violins are a very big step above an entry level student.  These are for aspiring students in high school or middle school who take private lessons and show promise.  The advantage of having an exceptional violin is that your young prodigy will be heard above the rest of the orchestra.  When being judged during jury selections or in competitions, the quality of the tone of an advanced instrument will place your violinist ahead of the pack.  In addition, these instruments are an investment that will increase in value over time.  Cheaper violins are much like buying a car that devalue the moment you walk out of the show room.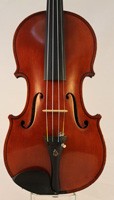 L Ludwig Violin
More Information
$2,200 Retail $1,500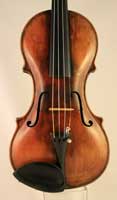 Old English Violin
More Information
$5,000 Retail $4,200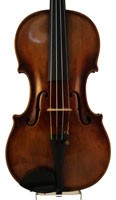 Albin O Schmidt violin circa 1900
More Information.
$5,000 Retail $3,500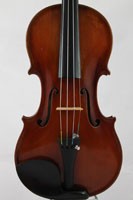 A French violin dated 1927 by Raymond Collenot labeled Collenot Fils (Brothers). From an estate sale in Paris. Violin has no table cracks. It has rebushed peg holes. New Dominant strings. More Details
$5,000 Retail $3,500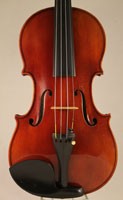 Ernst Heinrich Roth violin dated 1956. Excellent craftsmanship, labeled and fire branded internally.  More Details.
SOLD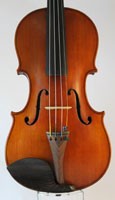 Frantisek X. Drozen was an exceptional maker of fine violins from Turnov, Czechoslovaki. This violin is fire-branded on the back with his name.  Unfortunately some enterprising individual removed the label.  Gorgeous violin set up with new Dominant strings.  Nice full sound  
More info
$5,000 Retail $3,000
In addition to the advanced violins shown above, we have several German violins made 1890 to 1920 that are in excellent condition and have highly flamed maple back and sides.  These old instruments have a pleasing mature tone, are easy to play and have excellent projection.  Old advanced violins really do sound better!
LIKE MORE INFORMATION?