Leon Mougenot violin
This Leon Mougenot violin was made in 1908 in Mirecourt, France.  His logo is fire branded internally.  Beautiful wood selection and excellent craftsmanship.  New Dominant strings. This Mougenot violin is in wonderful condition and plays easily, is well balanced and has marvelous tonal qualities.
Length of back is 359 mm – full size.
Léon Victor Born 1874, died 1954. Son of Joseph Mougenot, above. Worked for E. Laurent and later for Georges Mougenot, above, in Brussels 1887-1894. Subsequently employed by Blanchard in Lyon 1894-1896 and W. E. Hill & Sons in London 1896-1898. Established independently in Mirecourt 1899, where he took a large number of pupils. Gold medal awarded in Nancy 1909. Very fine workmanship. Copies of all classical forms, with varnish of appropriate shades. Branded internally with monogram. Léon Mougenot Gauché / ex-ouvrier des 1er Maisons de / Bruxelles, Lyon, Paris, Londres Léon Mougenot / No.. Mirecourt année 19..
$9,000 Retail $6,000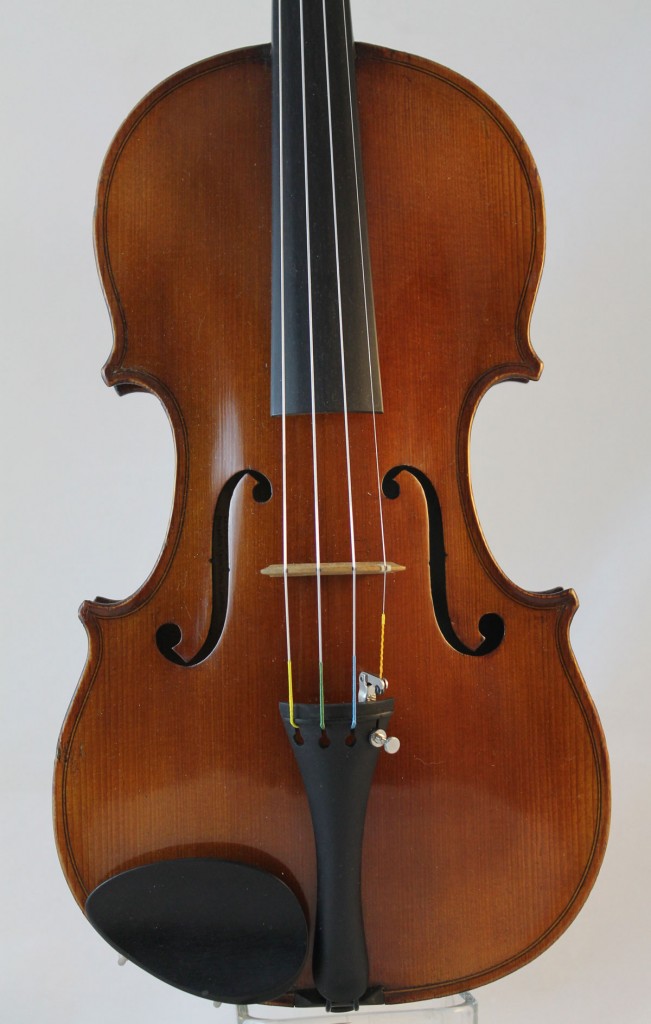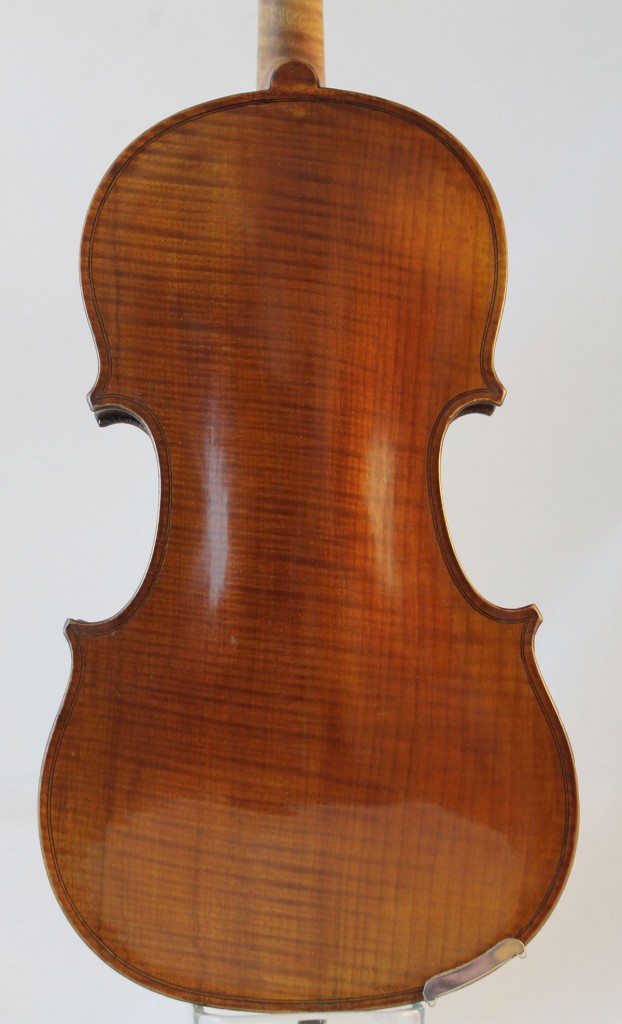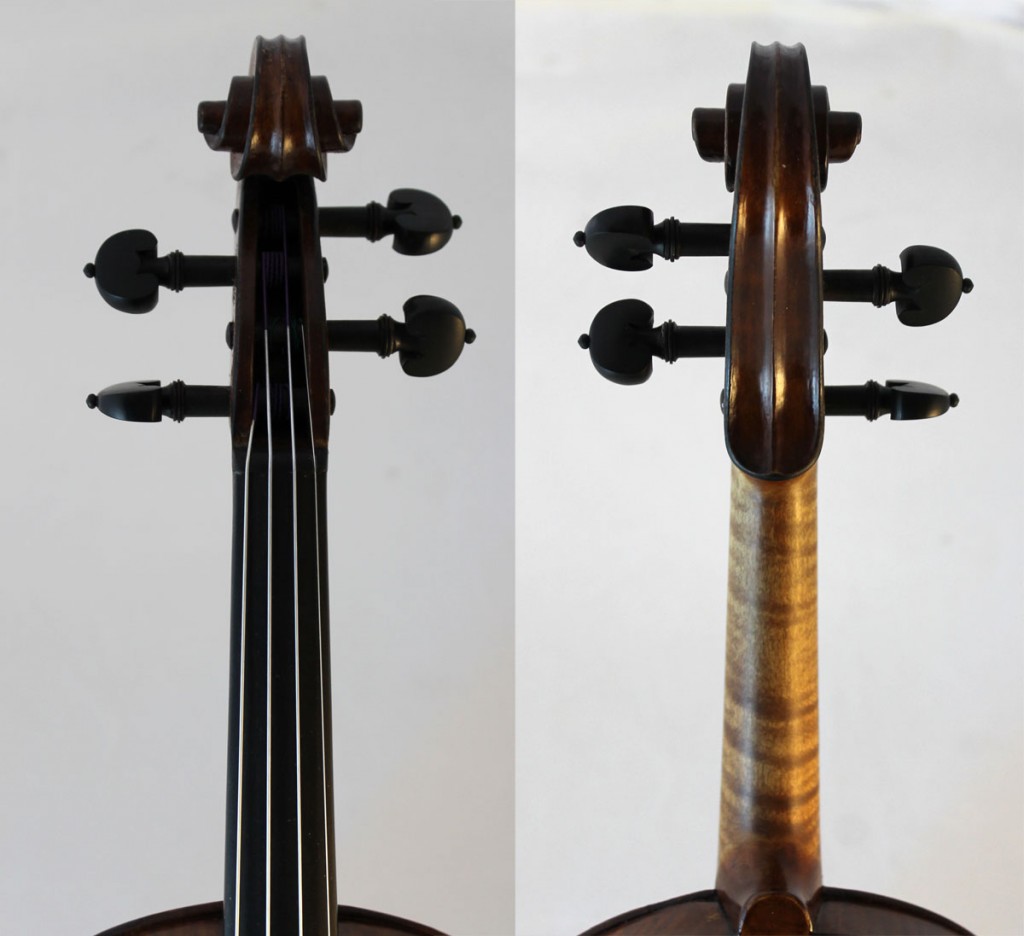 LIKE MORE INFORMATION?