Collin-Mezin Violin, French, Dated 1950
This beautiful Collin-Mezin Violin is hand numbered (No 83) and is made with a nicely flamed two-piece maple back and matching sides, neck and scroll.  The table is tight grained spruce and the F holes are slighted fluted showing exceptional craftsmanship.  This violin has a velvety tone, is well balanced with a strong projection.  It has a fresh set up with Evah Pirazzi strings. There is one well repaired table crack that is almost impossible to see. There are no sound post or bass bar cracks.
Length of Back: 359 mm
SOLD
Collin-Mezin is a distinguished violin making family with many generations working in the craft. The maker of this violin was born in 1870 in Amboise France. Charles Collin-Mezin, Jr learned from his father who passed away in 1923.  All his labels say Paris and display his father's name.  His violins display high quality workmanship in the tradition of his father. The tonal qualities of these instruments are always well balanced with a sweetness and depth of bass.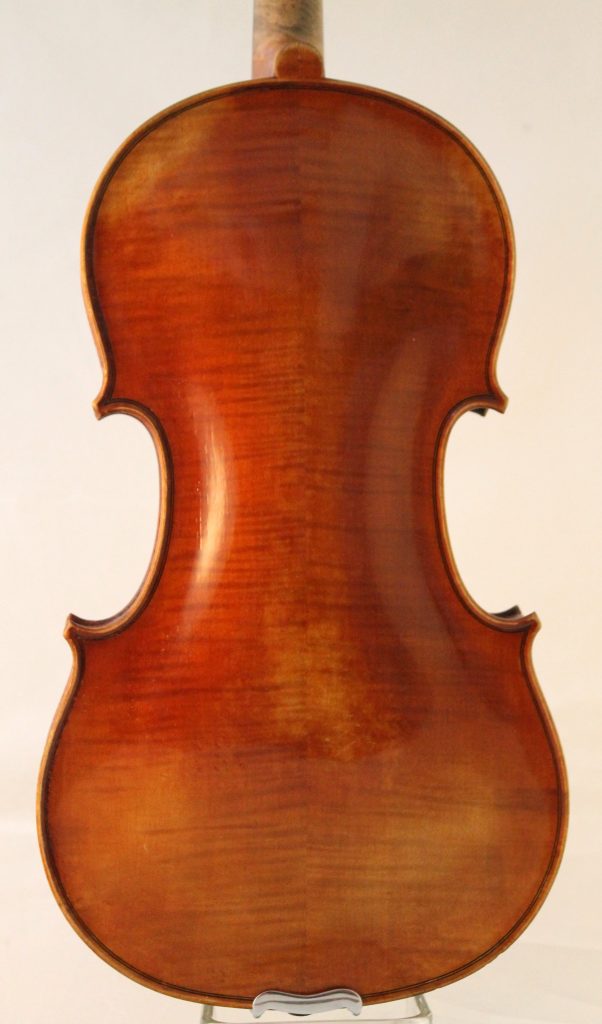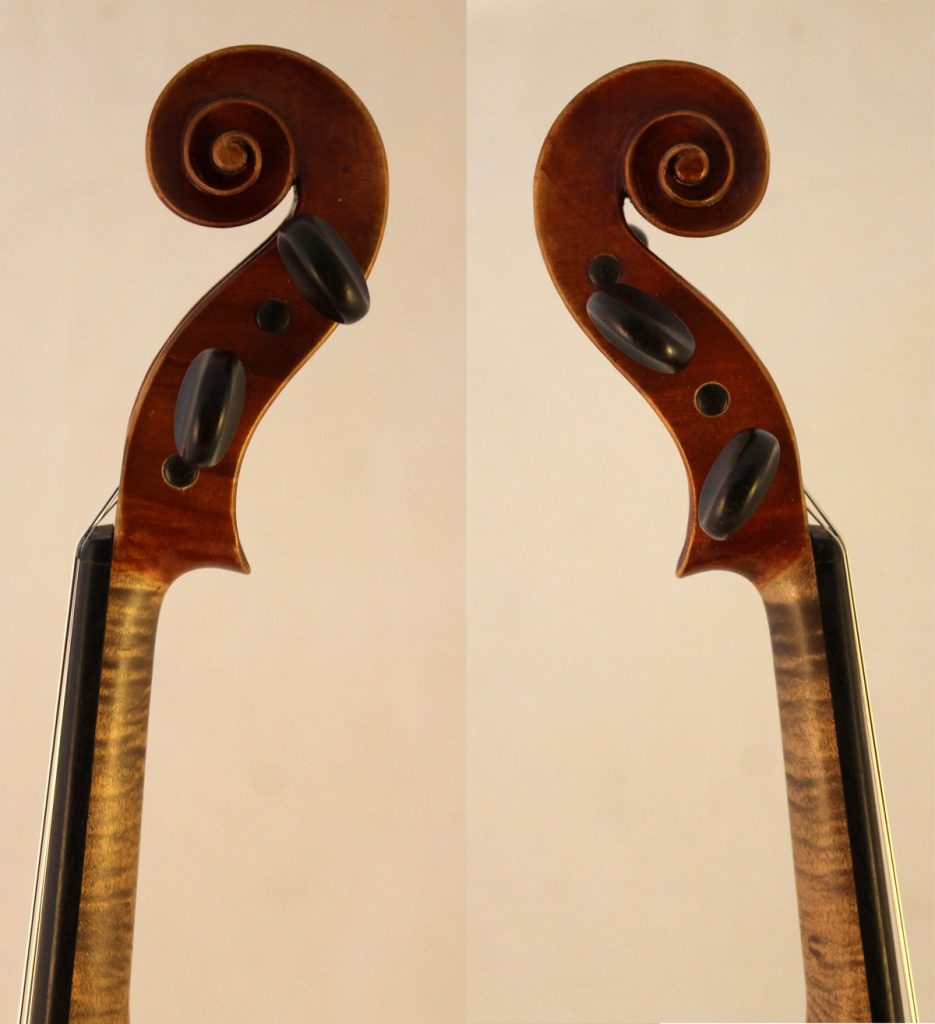 LIKE MORE INFORMATION?