Heinrich Th Heberlein Jr Violin
1925 Heinrich Th Heberlein Jr violin with gorgeous flamed wood. Very nice, strong balanced sound. Back measures 356 – full size. Wonderful tone. It is completely ready to play. New dominant strings.
Heinrich Th Heberlein Jr worked from 1863 to 1910.  The family continued the workshop and produced high quality instruments following Henrich's plans after his death.  These are considered to be some of the best workshop violins to ever come out of Germany.
From Henley's Violin Dictionary: "Quality of wood never varies., impossible to detect the smallest defect. Pre-eminently succeeded in imparting a splendidly clear tone, one without the slightest harshness. Also, and not the least important either, abundantly proved the possibility of putting every conceivable detail of finely finished workmanship to a marketable commodity."
This violin came from a New York estate and appears to have been unplayed for a long time.
Sold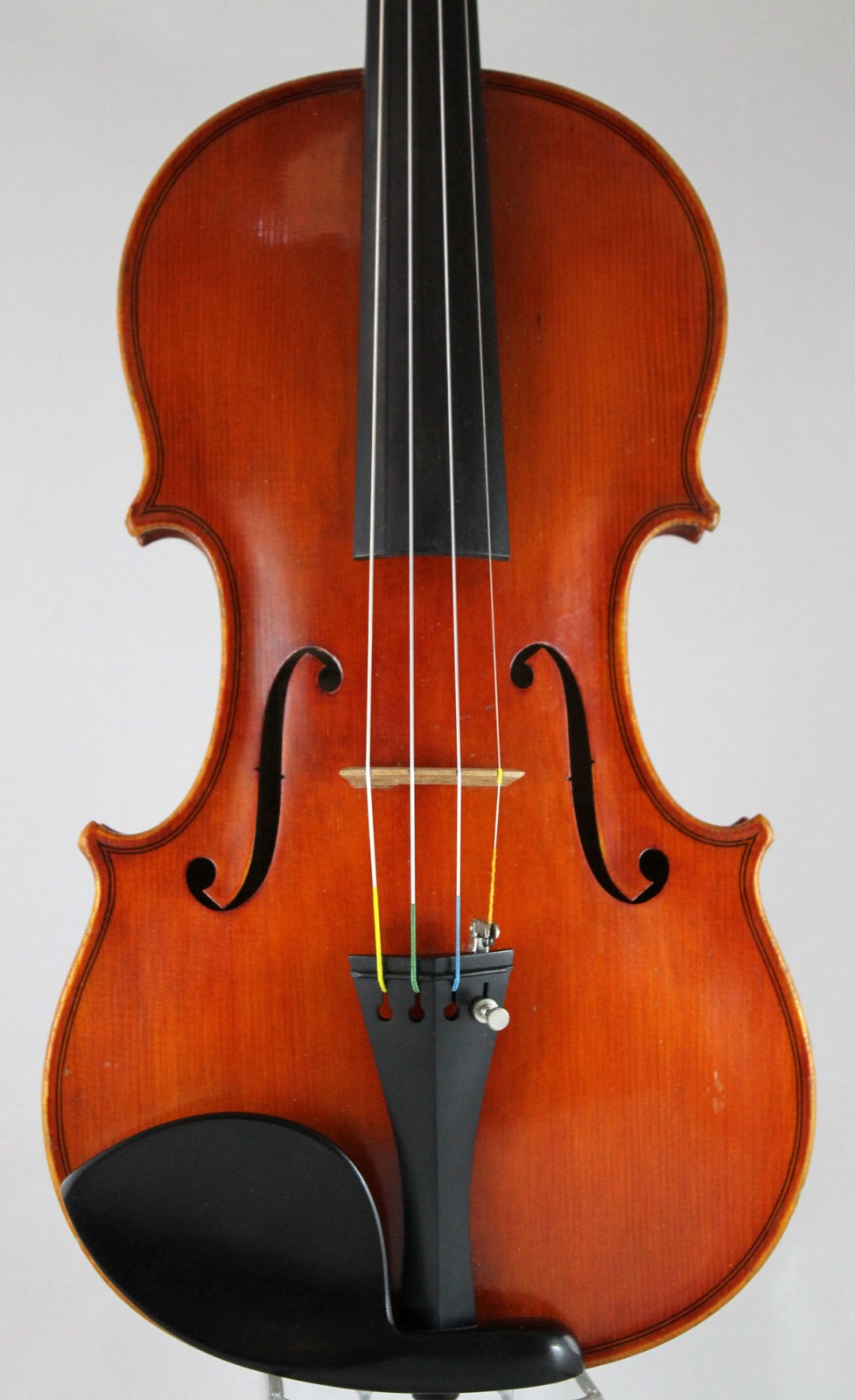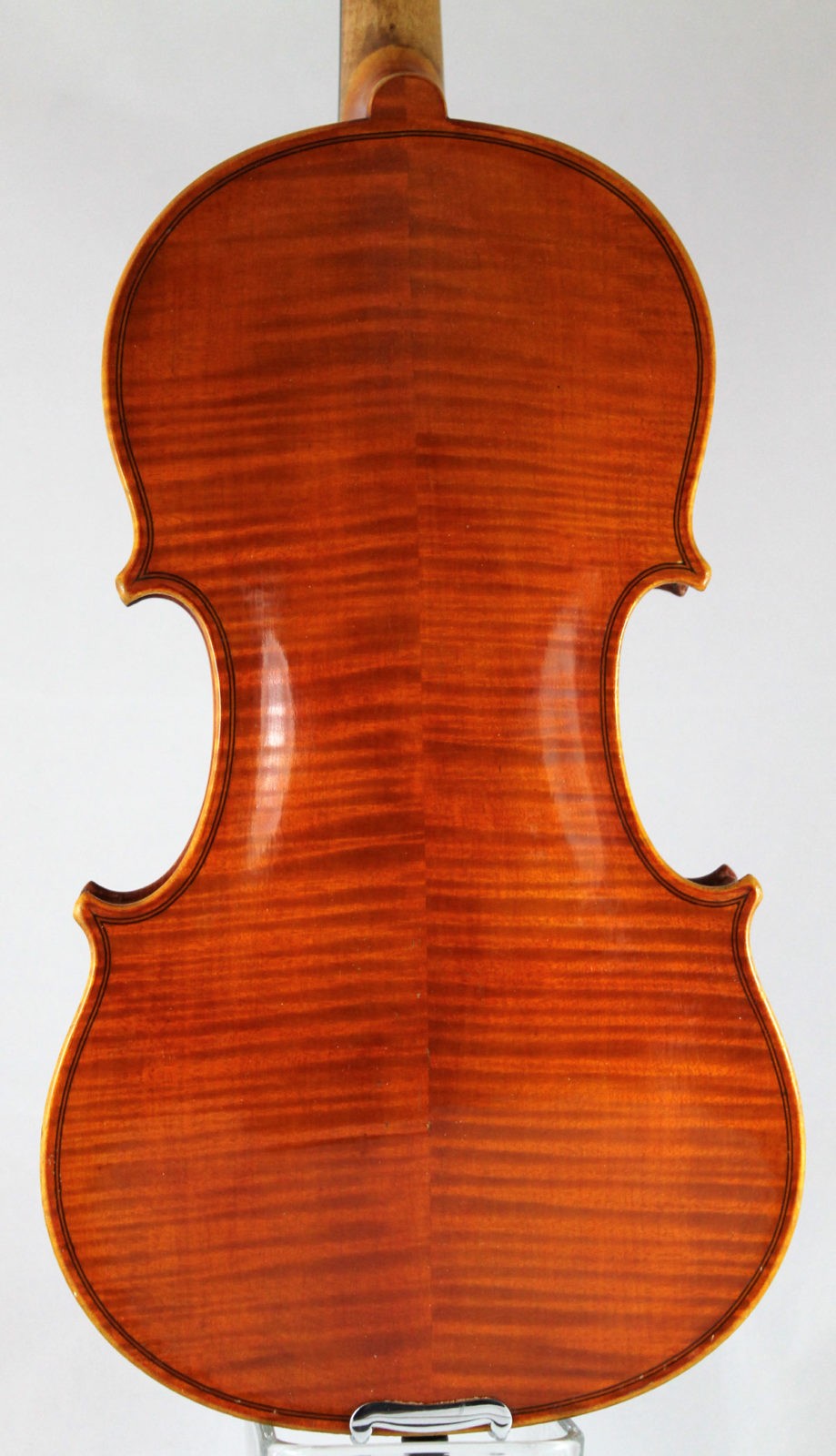 LIKE MORE INFORMATION?