Fine Violin for Sale
A fine violin has exceptional tonal qualities that are by historic makers with fine craftsmanship and superb wood selection. These instruments are collectible and will appreciate in value over time. All professional orchestras require applicants to own a high quality violin in order to audition.  Requirements vary from orchestra to orchestra, but the general range is that you must own a violin valued between $10,000 and $25,000 minimum just to audition. Some might consider this the threshold to be called a fine violin.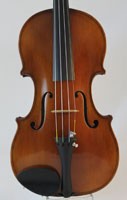 1908 French violin by Leon Mougenot Gauche, firebranded inside.  Exceptional condition, no cracks or repairs. More Details
$9,000 Retail $6,000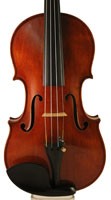 Mathias Heinicke violin dated 1923
More Details
$8,000 Retail $5,500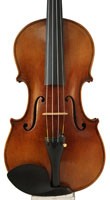 George L Dykes violin, Pupil of Paul Bailly
More Details
$8,000 Retail $5,500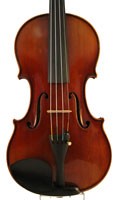 Eugen Meinel violin dated 1926
More Details
$8500 Retail $5,000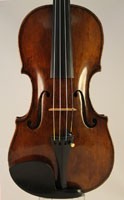 Thomas Perry violin, branded and labeled 1840 Dublin. Clear, sweet voice in excellent condition. More Details
SOLD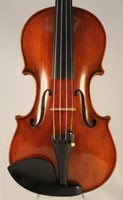 Giuseppe Stefani violin dated 1984, crafted in Brescia, Italy.
More Details
Sold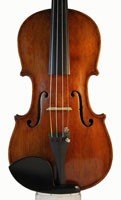 Roth & Lederer (Ernst H. Roth & Max Lederer) C1895
More Details. SOLD
Coming soon:  Fine Violins For Sale
1903 JH Longson
1918 Thomas Craig
Several by Ernst Heinrich Roth
LIKE MORE INFORMATION?